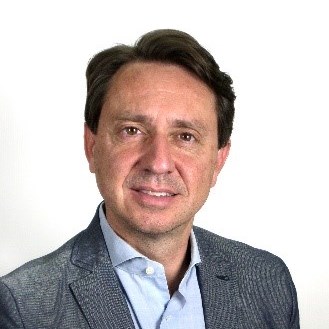 Assessore all'Innovazione e Progetto Smart City, Comune di Torino
Marco is the Deputy Mayor of Innovation, Smart City and ICT Systems of the City of Torino. He is carrying out the strategy of innovation and digitization of the city of Torino. His vision for the city is to turn into a laboratory for testing frontier innovations open to the world, but especially an administration vision that is always looking to citizen participation. A cutting-edge city vision is based on Torino City Lab, an initiative-platform aimed at creating simplified conditions for companies interested in conducting testing in real conditions of innovative solutions for urban living. Promoted by the City of Turin, it involves a vast local partnership of subjects from public and private sectors interested in supporting and growing the local innovation ecosystem and frontier innovation.
He is a Professor of Innovation Management and Entrepreneurship at the University of Torino – Computer Science Department, Director of ICxT Interdepartmental Innovation Center and member of Scientific Committee of PhD program in Innovation for Circular Economy. He is an author of more than 90 articles and other publications. His main research interests are relating to strategy, innovation management and business modeling & planning.