24.03.2015
Identita' Digitale: nuovo perimetro da proteggere
Il Webinar "Identità Digitale, nuovo perimetro da proteggere", tenuto da Andrea Rigoni, Managing Partner di Intellium e Advisor della Presidenza del Consiglio dei Ministri su Digital Security, affronta il tema della gestione delle Identità Digitali nell'ambito del framework dello SPID – Sistema Pubblico per la gestione dell'Identità Digitale, sia dal punto di vista della regolamentazione attuale, sia degli sviluppi in corso.
Il Webinar si terrà il prossimo 24 marzo 2015 dalle 14,30 alle 15,30.
Saranno discussi i seguenti aspetti:
Come si svilupperà il nuovo sistema di domanda e offerta di Identità Digitali?
Quali saranno i player attivi in questo ambito?
Quali nuovi servizi potranno essere attivati?
Quali saranno le opportunità per le aziende che, partendo dalla disponibilità di un framework regolamentare comune, sia in Italia (SPID) sia in Europa (eIDAS), faranno propri i vantaggi dell'Identità Digitale per sviluppare nuovi Business Model?
Il Webinar si rivolge ai CIO e ai Security Manager delle aziende, a Direttori Generali e Amministratori responsabili di garantire un utilizzo sicuro delle risorse interne, a Business Development Manager e professionisti del mondo Digital impegnati nello sviluppo di nuovi online business.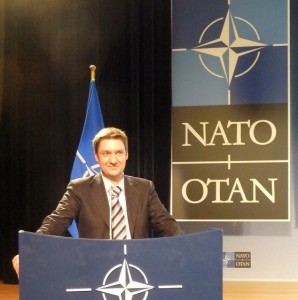 ANDREA RIGONI
Managing Partner di Intellium (UK) e Advisor della Presidenza del Consiglio dei Ministri su Digital Security
Andrea Rigoni has been working in the Internet and Information Security sector for more than 25 years. Andrea is Chairman and Managing Partner of Intellium ltd, a strategic consulting firm focused on Cyber Security.  Andrea has also served the Italian Prime Minister Office in 2013 as Advisor on Digital Security, where he developed the Italian Digital Identity Framework and contributed to the National Cyber Security Strategy. He continues to support Italian government strategy on Cyber and he is advisor to many international organisations as United Nations and NATO. Andrea has an extensive experience in Cyber Security developed with Governments and Critical Infrastructures in Europe, Middle East and Africa.
From 2010 to 2014, Andrea has been Director General of the "Global Cyber Security Center" GCSEC, a no-profit Foundation based in Rome dedicated to Cyber Security (International Policy & Cooperation, Education and Research). Andrea served as a member of International Advisory Board at ISACA and served the ICANN review team of the Security, Stability and Resilience of the DNS. Andrea is also working as an independent advisor to many International Organisations and Governments on Cyber Security, including NATO, European Commission, African Union and United Nations/International Telecommunication Union.
In the past, Andrea worked at Booz & Company as a Senior Associate leading Cyber Security projects in Europe and Middle East and providing independent consultancy to National Governments, International Institutions and Critical Infrastructures. He also worked for Symantec in UK and Middle East and Getronics/Olivetti.
Andrea leaves in Italy, but he spends most of his time between Northern Europe, Middle East and Africa.