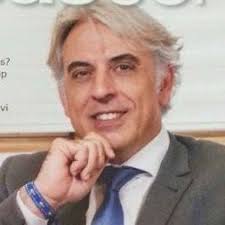 Responsabile Digital Hub, Enel X
He is enthusiast of business transformation achieved by the synergy between human talent, innovation and technology management.
For more than 20 years he has conducted strategic project in telecommunications, infrastructure, information systems, and other areas of technology, which have given him the managerial experience and the ability required to lead teams focused on success.
Mr. Blazquez has held various roles within the Enel Group among which the Head of ICT Latin America and Head of Application Development and Maintenance.
He began his professional career in the Enel group in 2010, at the newly acquired Endesa, as distribution and market systems director.
In 2014 he became "Head of ICT South America", directing about 400 employees in a multicultural work environment, defining and developing ICT strategies aligned with customer & business needs.
In 2016 became Head of ICT Solution Center Holding and services guiding the design, development and testing of business solutions with an end-to-end perspective, ensuring alignment with the company strategy as a single point of contact, to ensure responsibility for ICT solutions.
Today "Head of digital hub Enel X" & Head of digital solutions South America; Mr. Blazquez directs the design and development of the various digital platforms.
Also in charge of integrating the acquired companies in order to enhance their skills in the search for acceleration and synergies.
Today it manages a group of 200 professionals all over the world (from Chile to the United States and India) and an annual budget of 300 million euros managed.