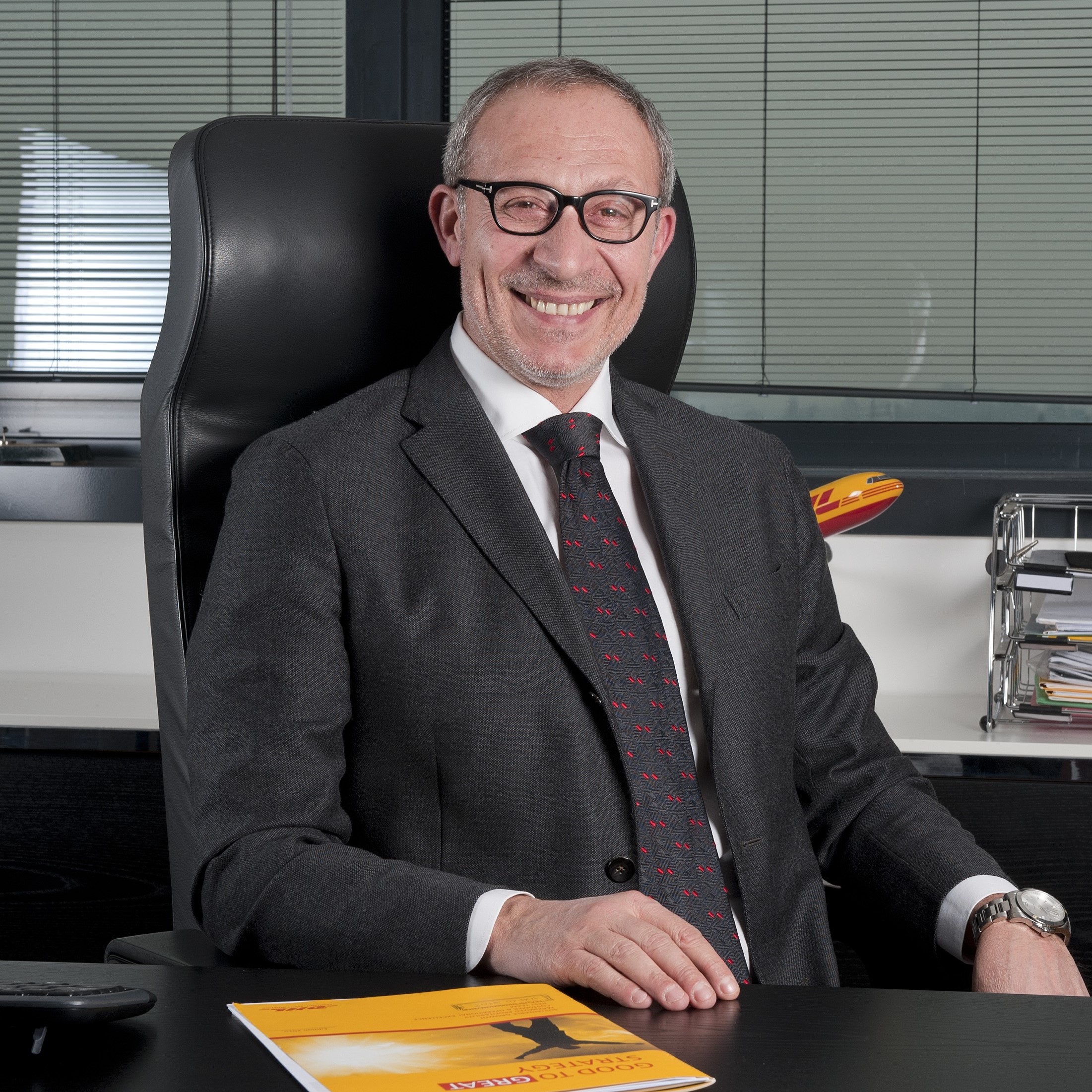 Managing Director, DHL Global Forwarding Italy
Born in Bari , Italy  in 1961 , I started my carrier in the logistic  forwarding industry in  1980 as blue collar . In 1984 hired in Zust Ambrosetti SPA  in Bari in the export / import department as documents handling clerk and in 1991 in Danzas Bari .
I moved to Milano HO in 2000 for a special assignment as Country Integration Manager during the integration of Danzas and AEI International. This was one of the cornerstone of my carrier , working on integration and merge actively , gave me the chance to enhance my leadership and knowledge. It was a great experience because it was needed a good balance between business and human behavior, especially during a transformation and change like an integration and merge of two different companies and cultures.
I returned back to Bari taking my role of Branch Manager and in the following year I was also appointed as branch Manager in Naples. In 2007 I moved again to Milano taking over the role of VP of Airfreight Italy , in 2012 COO DGF Italy and in 2013 Managing Director.
Please find attached my CV with all relevant information including courses attended.
During my carrier I went trough different internal and external  leadership courses , and various assessments.
For my participation to TELP in 2012 I completed the Hogan Development Survey and the FIRO business assessment.
As per Insights Discovery I m an inspirer "YELLOW" . My key strengths , trusting and tolerant of other's action ,enjoy spending time around people , sees the positive in every situation , and of course some possible weaknesses such as I can loose interest when the initial challenge has gone , de-motivated by routine tasks , overly concerned by the opinions of others and some others.
Mario loves to swim and he played water polo for many years in the national second division. When he can swim he's happy   He is a good cook , like Bernando , Mediterranean cuisine
I live in Milano and I take the chance once a month to return to Bari , weather ,climate and food are really wonderful in South Italy.